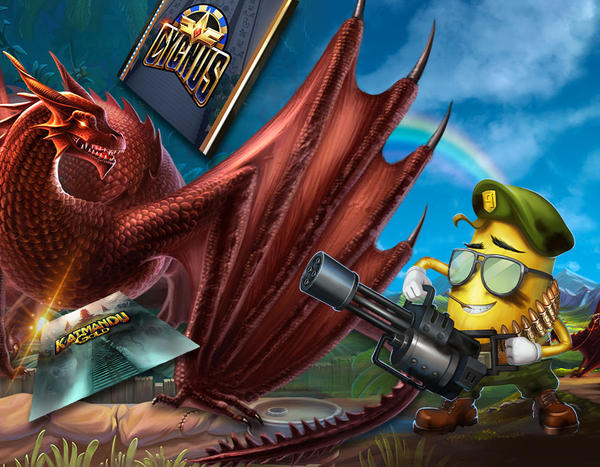 Modern gamers who usually play on mobile certainly like ELK slots, but what do you know about the company behind these games, ELK Studios? Learn here their story!
ELK Studios is a relatively small Swedish online game developer that was founded in 2012 in Stockholm. Despite the company is being relatively young and small, it has already gained a big reputation in the online casino industry.Their site named the Best Casino Website in 2016 and again in 2017,and ELK games won numerous awards.
ELK Studios stand up among the online casino game providers: they create engaging games that are fullyoptimized for mobile devices,have wonderful graphics and a clearinterface. This game studio is focusing onquality instead of quantity, that's why they release only a small number of games but those provide the best gaming experience. All ELK slots are designed carefully using the best mathematical modelsand highest-level technology.
On top of this, ELK is committed to keeping the players engaged by offering a wide variety of amazing bonuses including welcome bonuses, free spins and special offers depending on what game you play and how much you deposit. ELK slots have two additional unique features too: the Betting Strategies option that adjusts bets according to tables when in autoplay function, and a Game On feature that can be activated when the player places 25 bets and offers the chance of winning more free spins.
If you have ever played any of the most famous ELK Gameslike Voodoo Gold, Cygnus, Crusader or Tahiti Gold you can clearly see that ELK Studiosis creating their games with passion. If you haven't, then it's time to checkthis thrilling game provider out!